Econoparts is our extensive line of quality aftermarket auto
and truck parts. From body parts to exhaust manifolds, axles
to harmonic balancers, dash covers to window motors,
we have thousands of aftermarket parts.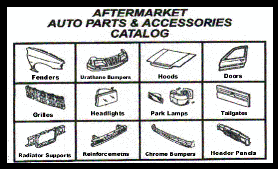 Over the years these products have proven to provide our customers
with a reliable, economic alternative to new oem parts. Call now to see
how we can solve your auto and truck part needs!